We usually reserve the featured section for Artists, but this is a special case. Jack Dorsey (the founder of Twitter) is at it again. This time a project called Square -
Square is a revolutionary service that enables anyone to accept credit cards anywhere. Square offers an easy to use, free credit card reader that plugs into a phone or iPad. It's simple to sign up. There is no extra equipment, complicated contracts, monthly fees or merchant account required.

Co-founded by Jim McKelvey and Jack Dorsey in 2009, the company is headquartered in San Francisco with additional offices in Saint Louis and New York City.
A recent shift in the iPhone world has been NFC and the idea that soon your iPhone will be your credit card, your debit card, and all forms of payment.
What makes this interesting is that it is for vendors, people on the go who are needing to process credit card information on the fly. There are other card readers out there, but this is the first with a special connection piece that makes the process simple. The ability to scan a credit or debit card and instantly process is huge.
Ben Arron of the Huffington Post writes:
I was quite impressed. The transaction was seamless and extremely quick. The receipt, which was emailed to me, includes a map of where the purchase was made. I could've received the receipt via SMS had I preferred that method.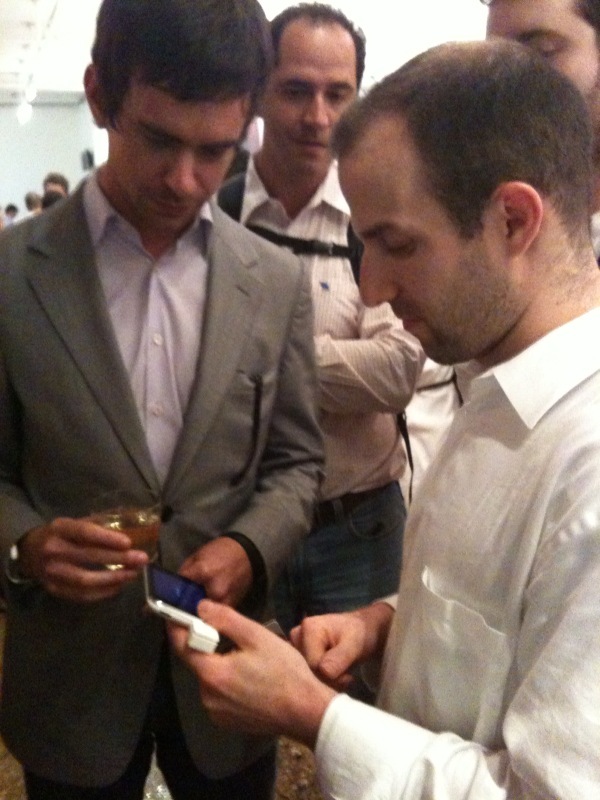 Check it out – do you see a use for such a product?